If you are considering custom-made curtains, please leave everything to Le Dauphin in Jiyugaoka. Contact us today.03-5701-6321
Contrary to popular belief, the quality and style of curtains differ greatly based on the shop and the craftsman.
It is important to find a reliable store that specializes in curtains which can offer variety, interior coordination, good prices and more.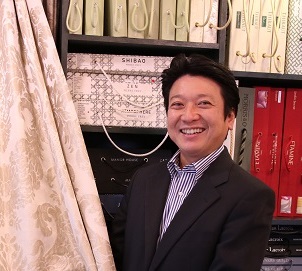 PLEASE VISIT US!
Representative column, Sunamura is here.⇒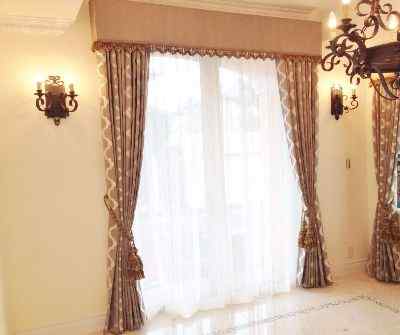 If you are considering custom-made curtains or a home renovation, please drop in at Le Dauphin.
Hi – we are "Le Dauphin" in Jiyugaoka. Le Dauphin is a store that specializes in custom-made curtains and interior renovation. We can take not only orders for new custom-made curtains, but also for repairs and remakes of your current curtains. We have a showroom with interior coordinators who can welcome you in meeting your specific needs. Please feel free to contact us.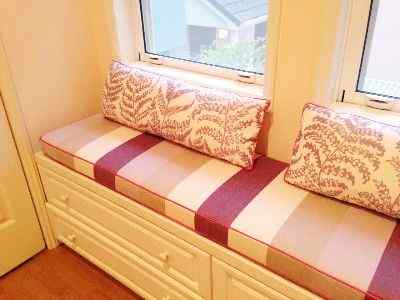 Our goal is to be your "home concierge"
The place where you live changes from time to time, such as setting up a new house or entering a new chapter of your life in general. You might be thinking about interior design in this new chapter: what kind of interior does your family like? Is it easy-to-use and does it have comfortable layout and color? What sort of furniture style are you going for? If you are thinking about coordinating your rooms, it should of course be done with style and elegance. As well as consultation at our showroom, we also do home visitations where we can bring samples of curtains and materials, coordinate, do measurements, fittings and delivery all times. We also offer a curtain rental service for the period between the removal and installation of curtains.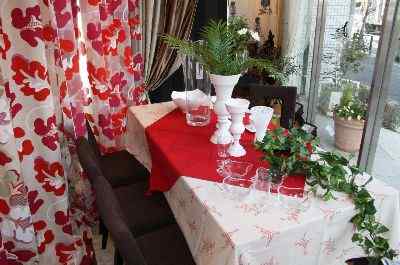 We would like to meet the needs of the areas centered around Jiyugaoka (Setagaya / Meguro)
Another face of us is "maintenance". We can handle cases such as changing the size and style of the curtains or when you simply want to clean them but you're not sure about how to safely handle the removal. In addition, we can also deal with loose door handles of closets or … Please feel free to contact us in these times – you will be able to find various suitable solutions. Please be assured that you can consult directly with the staff and craftsworkers who are familiar with everything from curtain cleaning to remakes, repairs and adjustments, as well as custom-made curtain to home renovation.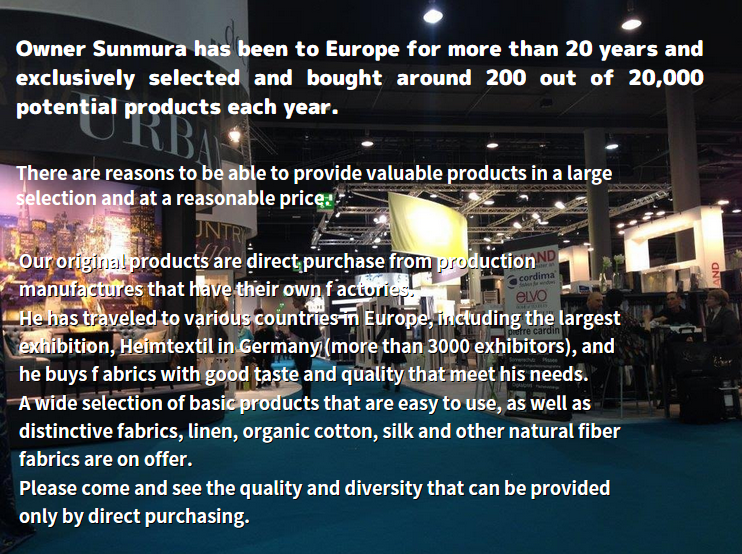 Imported curtains distributed in Japan are mainly branded products. Typical ones are Swiss "FISBA" and "baumann". In terms of designers, "William Morris" and "Designers Guild" are famous. In the UK, there is "Sanderson" and "HARLEQUIN". There are also German luxury brands "JAB" "Z & R" "SAHCO". Spain has "GANCEDO" "Gaston y Daniela". There are many such l uxury brands overseas.
Many of these companies do product planning and contract production with a specialized manufacturer. Because the method of making differs depending on the type of fabric, we consign production to multiple manufacturers around the world and complete one series. Therefore, collection items are structured so that laces, thick fabrics, prints, embroidery, wallpaper, etc. can be coordinated with the same taste.
These high-end branded manufacturers have authorized dealers around the world that are required to adopt a specific sales method so that the brand image is properly transmitted.
Of course we also deal with these luxury brands through authorised Japanese agents. It is generally expensive, but the quality, design, texture etc are all great.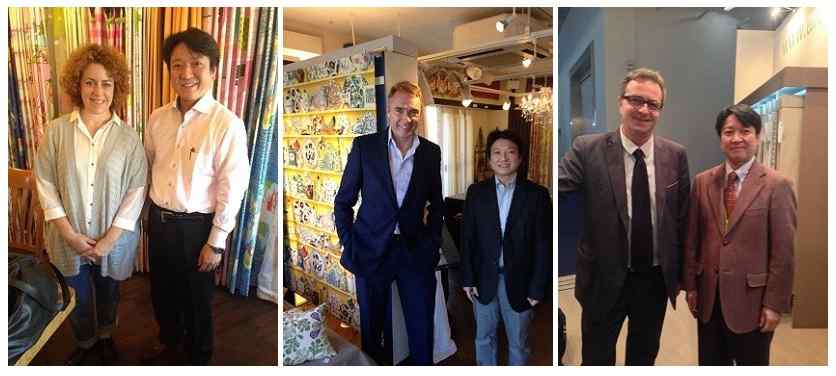 Representative Sunamura answers. Five reasons why we are a recommended shop for you.
An assortment of products from standard to imported products
We have domestic and imported fabrics. We have a selection of fabrics and interior elements, especially from the West. We are familiar with new brands and collections as result of direct importation.
Reasonable prices because it is directly imported
Reasonable prices because it is directly imported. Our items are well-valued which can be provided only because it is Le Dauphin makes direct purchases every year. Of course, we will shift our proposals according to your budget.
Our coodination can fulfill the wishes of the most demanding customers
We have experience and knowledge in general interior coordination, especially with curtains. There are many customers from Setagaya Ward and Meguro Ward who were happy about our services as result of our coordination ability.
Construction by experienced craftsmen
Our shop has in-house craftsworkers who will be in charge of everything up to construction. We promise a reliable construction with 20 years of history and plentiful construction results.
Comprehensive power that is a concierge at home
We are a "home concierge". We promise a highly complete proposal for not only curtains but also for floors, walls, lights, furniture, and facilities. In addition, maintenance such as curtain cleaning, remakes, furniture repairs and repainting is also a strength.

A partner who can shape your ideas into a reality
You can buy valuable curtains at affordable price because of Le Dauphin
We directly travel abroad and directly import valuable curtains. We purchase from like-minded manufacturers and want the customer to directly feel authenticity. We are strongly committed to research that is essential in order for the customer's ideas to turn into a reality.
Our on-site principle
If you want to order a curtain, it should fully follow your image. The first point is the "fit". No matter how expensive the fabric is, it does not look fashionable if the sewing style, position and size do not suit the room. For this purpose, one staff member will take responsibility and respond to the consultation, measurement, sewing instruction and delivery.
Custom curtain fabric imported directly from Europe
We import directly from overseas manufacturers in order to deliver seasonal fabrics quickly. Many of our fabrics are made of natural fibers that are human-friendly such as cotton, silk and linen, and the color is also well-coordinated. Not to mention the cost merit of importing directly, please consult us with confidence because we always strive to collect better information.
More than 20 years of experience as a curtain specialist in Jiyugaoka
We have 20 years of experience specializing in curtains. Abundant construction results should help make your thoughts clear (centered around the Setagaya, Meguro and Jiyugaoka areas). Even if it's just to have a casual glance around the showroom – you are more than welcome to come.
"Window Treatment" to make with professional adviser
At Le Dauphin, "Window Treatment Planner" and "Interior Coordinator" will support you f rom start to the end. Also, as well as advice, you can try fitting the curtains into your house before purchasing the curtain. In this way, it is safe because you can actually check which fabric/cloth is the best fit and suits the atmosphere of the room.
Who is a Window Treatment Planner?
A Window Treatment Planner can provide the elements that greatly affect the impression of the interior: curtains, blinds, curtain accessories and more. Along with this knowledge, they will also be able to advise you on your ideal designs around windows. ※ This qualification is authorized by the Nippon Interior Fabrics Association.
Who is an Interior Coordinator?
An interior coordinator can provide appropriate advice to create a comfortable living space for customers. There are a variety of lifestyles that customers are looking for, and it is important that each customer's character is reflected in our end product. In short, they are a professional of "space coordination". ※ This qualification is authorized by the Japanese Interior Industry Association .

Business area information
Le Dauphin's standard sales areas are Tokyo, Kanagawa, Chiba, and Saitama (there have also been sales in further areas). We can provide consultation service over the phone. In order to contact our showroom or our Sales Team, simply email: curtain155@le-dauphin.net or call: 03 5701 6321 . Lines are open Monday to Sunday 10am – 7pm (closed on Wednesdays)